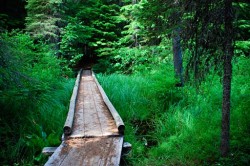 Research has shown that access to parks and natural areas can play an important role in promoting both physical and mental health. Creating equitable access to parks and nature is also essential for effective regional growth planning and for fostering a commitment to stewardship of the region's natural resources.
The maps in the Parks and Natural Areas Map Series explore the distribution of parks,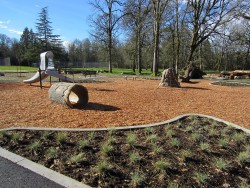 natural areas, and other forms of greenspace across the region. The maps also examine how these patterns relate to the distribution of youth, populations of color, and low-income populations, highlighting key areas where one or more of these populations have inequitable access to greenspace.
Photo credits, top to bottom: By Adumbvoget (Own work) [Public domain], via Wikimedia Commons;
Gary Halvorson, Oregon State Archives [Attribution], via Wikimedia Commons;
By Another Believer (Own work) [CC-BY-SA-3.0 (http://creativecommons.org/licenses/by-sa/3.0)], via Wikimedia Commons