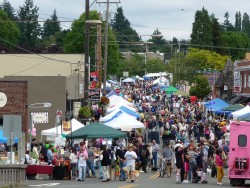 Our quality of life is significantly shaped by the social fabric of our communities. Neighborhoods that have a rich array of community organizations, public gathering places, and social and cultural institutions have been shown to foster greater social cohesion and a stronger sense of community. These benefits can in turn contribute to increased health and happiness, and to a greater capacity to solve community problems and achieve shared goals.
The Community Map Series explores the proximity to community amenities and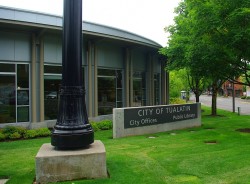 social and cultural institutions in the region's neighborhoods. The maps aren't able to capture all of the complex factors that contribute to a vibrant community, but they measure many key indicators of a community's social fabric.
Photo credits, top to bottom: Original image URL: http://www.flickr.com/photos/zervas/450340235/ Title: community cycling center; By ScottMainwaring (Own work) [CC-BY-3.0 (http://creativecommons.org/licenses/by/3.0)], via Wikimedia Commons; By M.O. Stevens (Own work) [Public domain], via Wikimedia Commons