Regional Livability Summit 2013
Equity in Action: Map to a Healthy Future

Thank you to everyone who joined us at the 11th Annual Regional Livability Summit. The theme "Equity in Action: Map to a Healthy Future" helped to create new partnerships and sparked many conversations around how we can create a healthier, more equitable region for everyone.  

With over 400 people in attendance, the Regional Livability Summit was successful in providing a space where CLF members, community partners and government leaders worked together to build a renewed vision for the Portland-Vancouver metropolitan region. ​Thank you for making the 2013 Summit such a success!
Storytelling Project - Video

Get a first look at the Coalition for a Livable Future's new Storytelling Project video.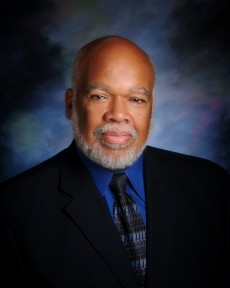 Dr. Adewale Troutman is a physician, a professor, and the president of the American Public Health Association.
Dr. Troutman's life's work has been committed to social justice, human rights, community activism, health equity and national and global health. Over his 40 years of work, he founded the first Center for Health Equity, instigated the creation of the Mayors Healthy Hometown Movement, and was credited with the passage of one of the strongest anti-smoking ordinances in the county.
Dr. Troutman was featured in the nationally televised PBS series, "Unnatural Causes: Is Inequality Making Us Sick?" and has multiple publications including "What if We Were Equal", an analysis of the black-white mortality gap in the U. S. that was co-authored with former Surgeon General and Assistant Secretary of Health, Dr. David Satcher. 
Breakout Sessions:
Welcome & Keynote Address – Dr. Adewale Troutman, American Public Health Association
Breakout Session A
      A1. Equity in the Face of Gentrification & Displacement
Presenters: 
Lisa Bates, Portland State University
Steven Gilliam Jr., Portland African American Leadership Forum (PAALF)
Brendon Haggerty, Oregon Health Authority
      A2. Regional Equity Atlas 2.0: Introductory Workshop
Presenters: 
Kris Smock, Regional Equity Atlas Project Manager
      A3. A Change of View: Developing an Equity Lens to Institutionalize Organizational Change
Presenters: 
Benjamin Duncan, Multnomah County Health Department
Desirée Williams-Rajee, Portland Bureau of Planning and Sustainability
      A4. Coal Export Terminals: Uniting Diverse Communities to Power Past Coal
Presenters: 
Cesia Kearns, Sierra Club
Jasmine Zimmer-Stucky, Columbia Riverkeeper
      A5. Health Care Transformation: How Providers are Incorporating Knowledge of Regional      
            Inequities into Care Services
Presenters: 
Summer Boslaugh, Oregon Health Care Quality Corporation
Mary Anne Harmer, Oregon's Health CO-OP
Ann Kirby, Health Share of Oregon​
      A6. Produce Power: Using Food Programs to Strengthen Economic Opportunities, Culture, & Skills
Presenters: 
Kris Soebroto, Sisters of the Road
Mikael Brust, Village Gardens
Jamie Melton, Hacienda CDC
Kaely Summers, Adelante Mujeres
Jaime Lefcovich, Port City Development Center
Lunch Plenary
Breakout Session B
     B1. Our Future is Now: Institutionalizing Change through Leadership Development
Presenters:
Anita Yap, Office of Equity and Inclusion – Oregon Health Authority
Demi Espinoza, Coalition of Communities of Color
Jason Miner, 1000 Friends of Oregon
Leslie Wright, The Bus Project​
     B2. Cultivating Small Business in Historically Underserved Communities 
Presenters:
Dawn Robbins, Oregon Public Health Institute
Andrea Paluso, Family Forward Oregon​
     B3. Wage Equity: A Regional Look at the Shrinking of our Middle Class
Presenters:
Christian Kaylor, Oregon Employment Department
Chris Ferlazzo, Jobs with Justice
Felisa Hagins, SEIU Local 49
Scott Bailey, Washington Employment Security Department
     B4. Workplace Wellness: Transforming the Workplace for a Healthier Workforce and Economy
Presenters:
Marcus Mundy, Mundy Consulting
Representative Lew Frederick, Oregon State Legislature
Cheryl Myers, Oregon Governor's Office of Economic & Business Equity
Felicia Wells-Thomas, Micro Enterprise Services of Oregon
Maggie Reilly, Micro Enterprise Services of Oregon
     B5. Regional Equity Atlas 2.0: Hands on Training to Use the Online Mapping Tool
Presenters:
Meg Merrick, Portland State University – Institute for Metropolitan Studies
Reception
Banner Photo Credit: Tom Miller